The Mini Transat Yacht, designed by Thomas Tison, is being build with an innovative, extremely lightweight structure as part of a ZIM-sponsored cooperation project with the Alfred-Wegener-Institute.
We'll keep you posted!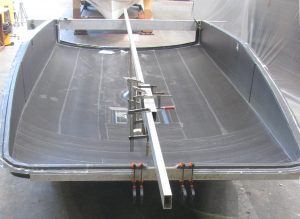 Last week we carried out crash tests for our current boats under construction, two 11 meters long SOLAS tender. This FAT is a requirement for the certification of the boats according to the International Life-Saving Appliance Code (LSA Code). The video records show...
read more